This entire post will contain spoilers for the show so please read with that in mind!
For the past week, I have spent all of my time with the illustrious Crawley family once again. I've watched Downton Abbey since it first aired in 2011. I love period dramas in all forms (TV shows, movies, books, etc), and Downton Abbey was no exception. I distinctly remember falling in love with the world, the characters, the setting and so much more. I saw that the entire show was on Amazon Prime, and with nothing but time on my hand, I began my re-watch. In this post and the next few, I'll share about my love for this show by talking about my favorite characters, stories, and the costumes/set for this show!
The Characters I Love
This is going to be a mix of the characters and their story lines because it's hard for me to talk about why I love these characters without talking about what their stories are. The show begins in 1912 after the sinking of the RMS Titanic and ends in 1926. There is so much history that we experience from the eyes of these characters that it's easy to see how history might have impacted people of the time.


Violet Crawley, the Dowager Countess of Grantham played by Dame Maggie Smith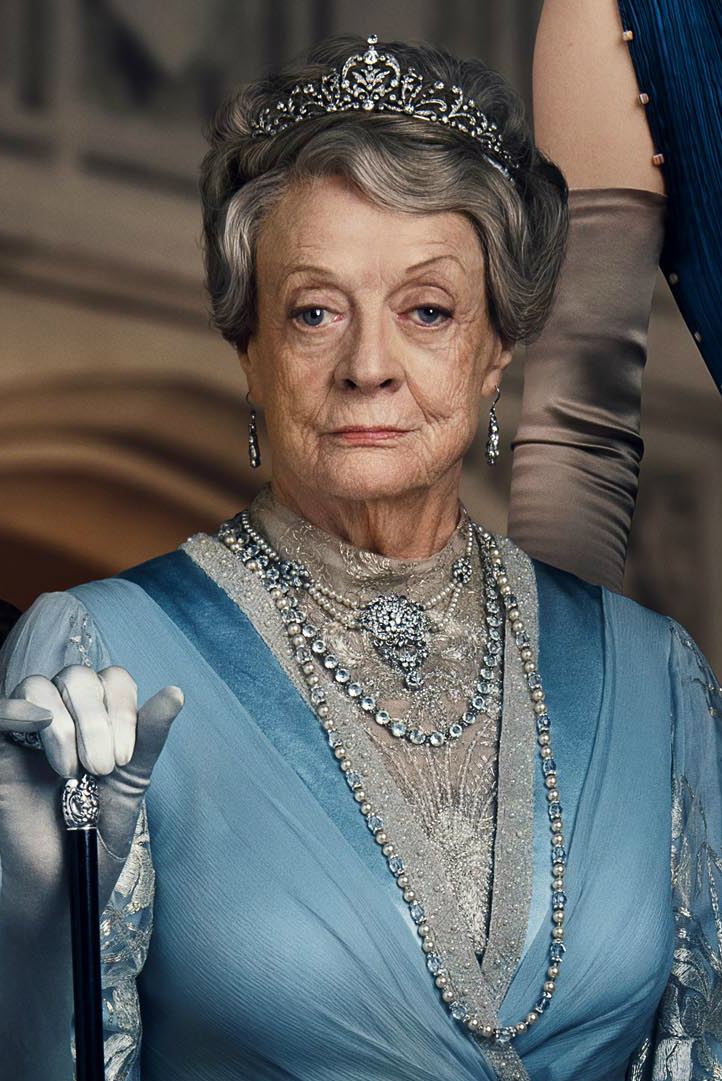 Dame Maggie Smith steals every single scene she's in. There's not one like her just like there's no one like the Dowager Countess Violet Crawley. She has some of the best lines in the entire show and often brings so much comic relief in stressful situations. She is, of course, the embodiment of the old ways and hold tight to her beliefs. However, one of my favorite moments by her really showed me that she's also willing to adapt to change. When she reveals that she sent Sybil and Tom the money to come for Mary's wedding, the entire family is shocked to see her be one of the first to openly welcome Tom into the family. After that, there is no reason for others to hold any grudges. Her eventual friendship with Isobel Crawley really lends itself to portray how it is just as important for older people to have friends outside of just their immediate family.
Isobel Crawley played by Penelope Wilton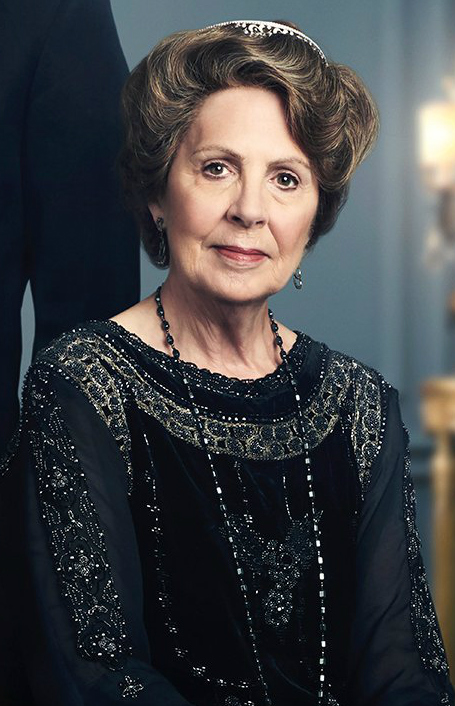 Isobel Crawley is one of the most forward thinking characters of the show. I love her relationship with Violet and how it develops as the show goes on. She is easily able to match Violet's wit word for word and I love every second of it. As I mentioned above, I appreciated how her friendship with Violet showed that both women needed each other. I also loved that she was once again able to find love later on in the show. Trying to navigate a romantic relationship at her age was very well portrayed and I'm glad that she got the ending she wanted.
Lady Mary Crawley played by Michelle Dockery
Mary is the worst of the Crawley sisters and probably the most flawed, but I loved her so much. Her relationship with Edith was one that truly tested my nerves because she was often bitter and angry for no reason. In some ways, I think that because she's the oldest of the sisters, she feels like she has a certain responsibility to her family. And in a sense, she does have a lot riding on her shoulders. No matter what happens, she has to marry the heir the Earldom in hopes of keeping the family in Downton Abbey. She does have a sense of knowing that she isn't the nicest person and does have many moments with Edith where she is called out for her behavior. In the end, Mary knows who she is and isn't afraid to own it. I appreciate how much her character does change and grow over the seasons, and I love that she takes such a big role in taking care of Downton.


Lady Sybil Crawley played by Jessica Brown Findlay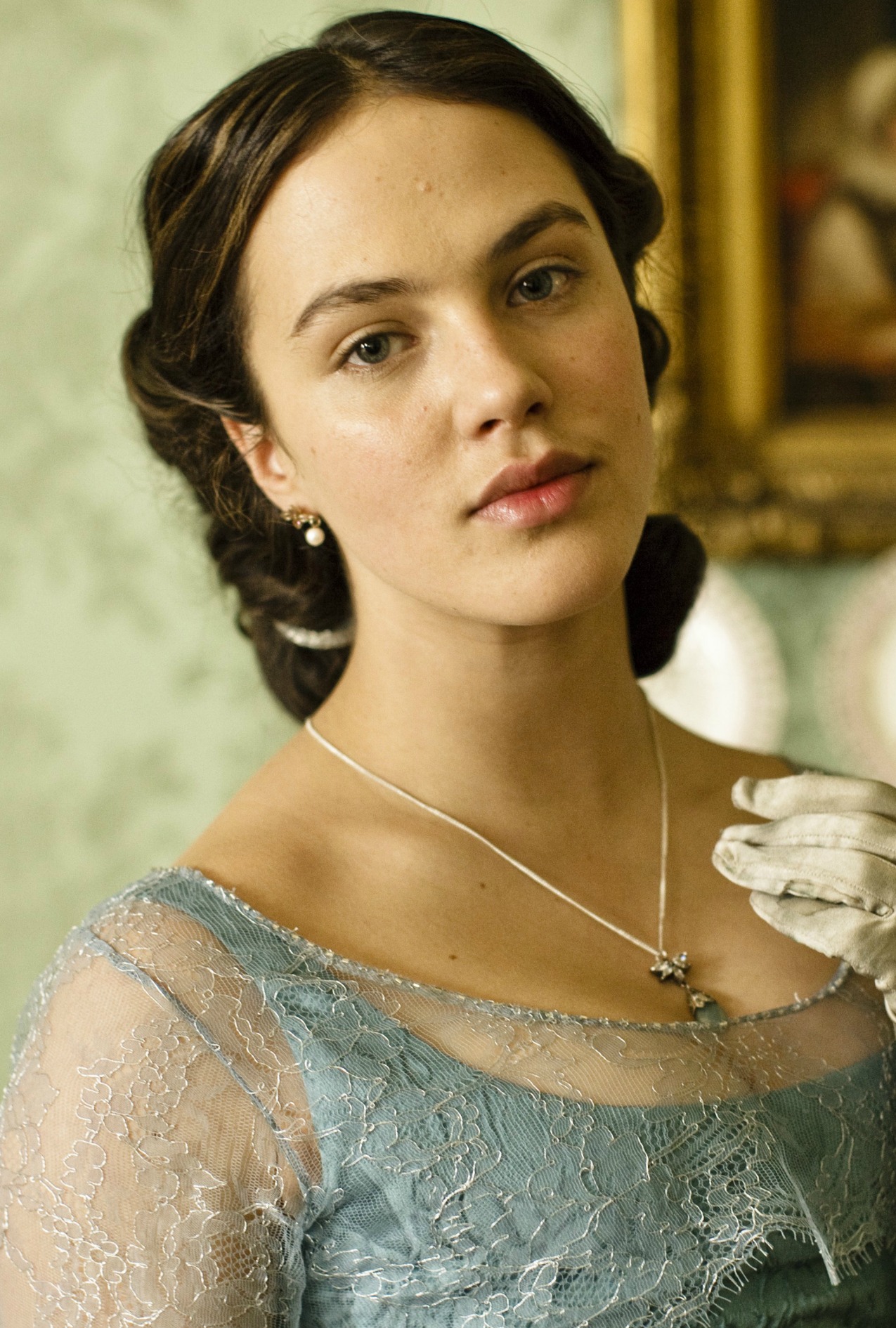 Everyone considered Sybil to be the kindest of the Crawley sisters and I agree completely. Sybil is the youngest of the sifters and I think that it allows her to be the most open. Mary, as the oldest, has far more responsibility than the other girls, and Edith doesn't really know where she fits in. Sybil, by contrast, can afford to be the most vocal and open minded of the family. She's incredibly headstrong and there's not much holding her back from speaking her mind. Or, as we see in the show, marrying who she wants to. She helped many of the characters downstairs (namely Gwen) and pushed to do more than just hang around during World War I. Her decision to marry Tom, of course, brings him into the family and forces the Crawley's to be less stringent in their beliefs.
Lady Edith Crawley played by Laura Charmichel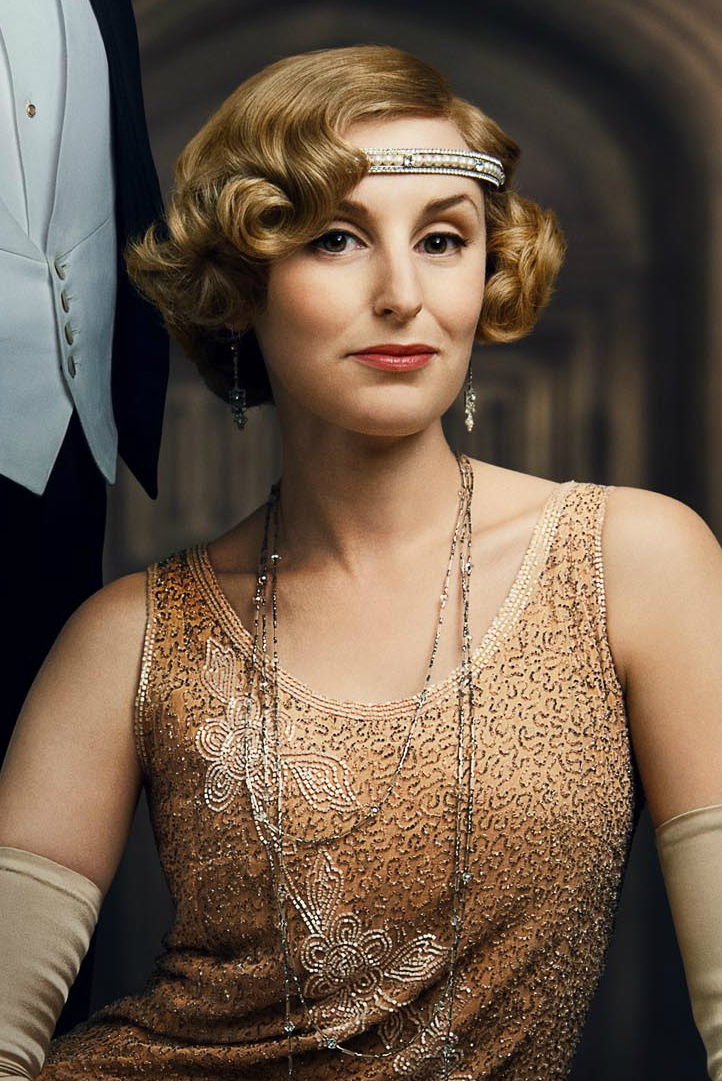 I have never been so happy for a character on this show as I was when Edith became the Marchioness of Hexham, outranking her entire family. She's suffered so much pain throughout the seasons and it was hard to believe that she'd get her happily ever after. But man did I love seeing her become her own woman, growing and changing as necessary over the years to fight for her due. I appreciated the story line concerting her daughter Marigold especially for that time period. Having a daughter out of wedlock, and a child that can't be claimed by her now deceased father, led to a lot conflict for Edith. Not only did she have to consider what she wanted for her life and her daughter, she also had to consider how her choices would affect her future. I wish that we had seen more of her as an editor to the magazine she inherited from Michael Gregson as this truly showed her power as a character.
Lady Rose MacClare played by Lily James
Rose MacClare had one of the best character story arcs of this entire show. She was first introduced as a frivolous, silly and exuberant young girl who didn't care about the rules and the consequences of breaking the rules. She began the show by having an affair with a married man, sincerely believing that he would leave his wife for her. She quickly learns that her happily ever after lies elsewhere. As she grows form a young girl to a woman, she doesn't lose her sweet and kind nature. She's still incredibly kind to the downstairs staff and often visits them when she is at Downton Abbey. I do like that we see the emotional abuse inflicted on her by her mother and how this has changed who Rose is a as person. She never loses the kindness in her, but she also learns to do better for herself. I loved the ending that she got.


Tom Branson played by Allen Leech
Tom Branson is the one character I didn't think I would love as much as I do. He is so different from the people he works for and this leads to so much conflict for him. His relationship with Sybil, going from begrudging respect to love leads to an incredible character growth. He's so angry when he first comes to Downton Abbey and sees nothing but the benefits of the causes he fights for. But with eh help of Sybil (and her love), he is able to see that he can still fight for what he believes in but also be with Sybil. I love that we are able to see him go from an outsider of the Crawley family to becoming a member of the family.
Thomas Barrow played by Robert James-Collier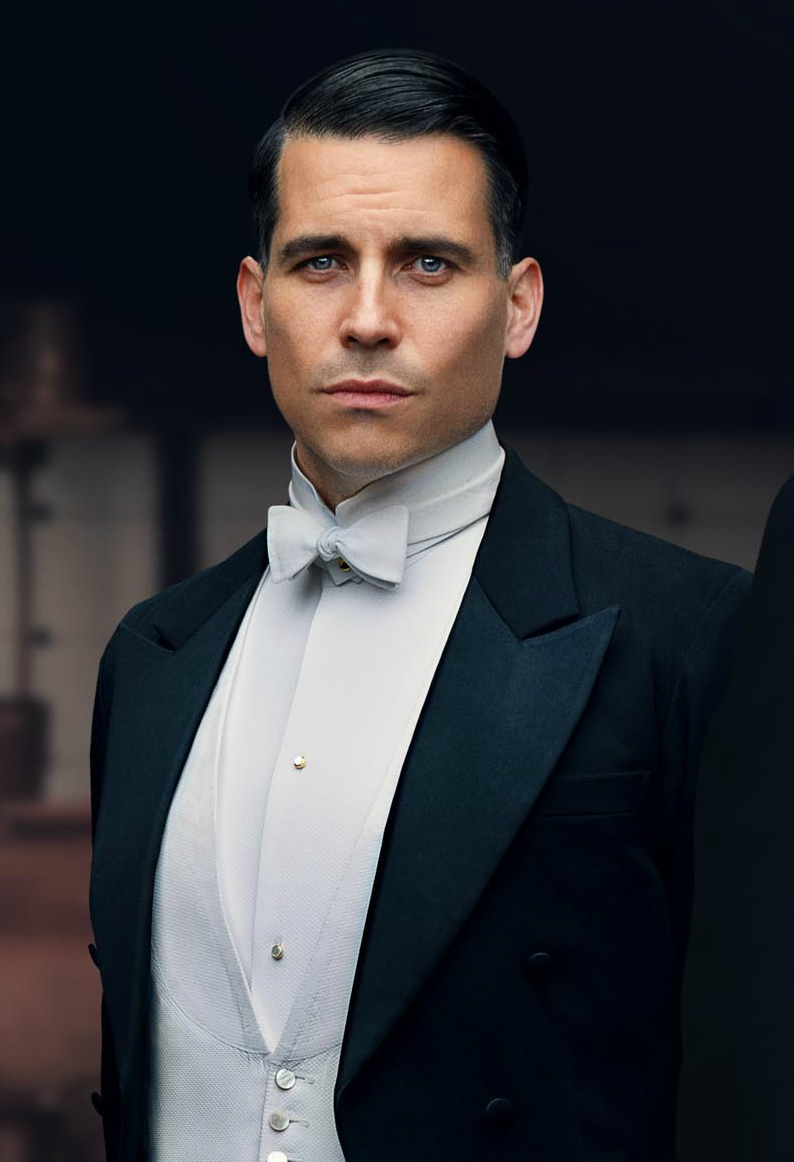 Thomas is one of the best antagonists of the entire show. From the very moment that we are introduced to his character, we love to hate him. There are so many layers to who he is as a person that watching those layers get peeled back over the reasons leads to such a good character arc. The fact that he is a closeted man in the 20th century really adds to his frustrations and motivations for his actions. He knows that he can never truly be who he is, love who he wants to live, and live the life that he wants and this is something that I think many of us can resonate with. I do appreciate how much he grows and changes as a character and truly comes to realize that the people of Downton love him for who he is no matter what. After all, most people in the household both downstairs and upstairs know of his sexual orientation. But unlike many of the views of that time period, they know that he isn't evil. It's not perfect, of course, because that time period is not easy for LGBTQIA+ people.
John Bates played by Brendan Coyle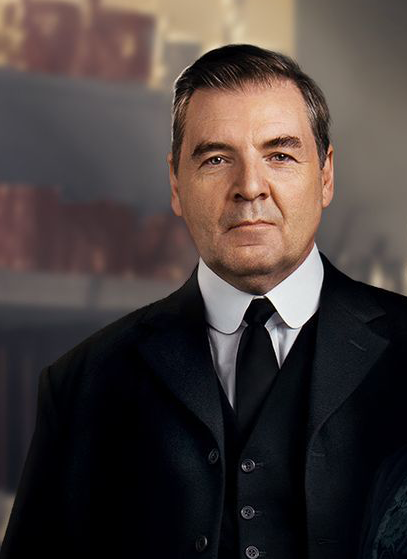 I didn't think that I'd love this character as much as I do. There's no denying that we love a good underdog and in Downton Abbey, John Bates is the underdog. I love that he never loses sight of who he is as a person regardless of how the others treat him. He is an old friend of the Earl's but doesn't tell anyone because he wants to fight his own battles, earning the respect of several characters, especially Anna. He and Anna go through so many tribulations throughout the show that I can't deny that I became incredibly frustrated after a while. After a while, it felt like the two characters only existed to add some sort of a conflict to the show. So much of what they went through made no sense in terms of the plot because at the end of the day, they love each other and they will always find a way back. If there were two characters on this entire show that needed a break for something bad happening to them, it was Bates and Anna.
Anna Bates played by Joanne Froggatt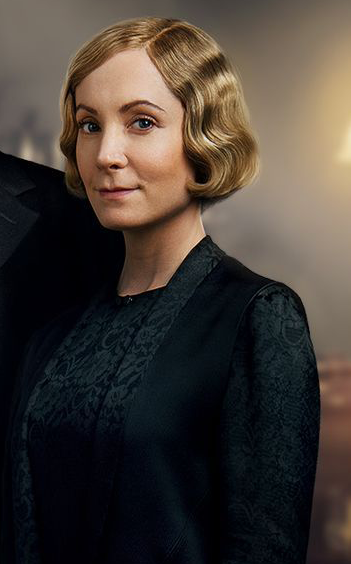 Anna, in my opinion, is the Lady Sybil downstairs. She is so kind and loving and always tries to see the best in people. And her pure heart, I think, is one of the reasons that her character arc makes me so angry. She and Bates go through so many negative experiences throughout the show that all of the negativity got frustrating at times. Time after time, I kept hoping that she would finally get a break but nope, the show runners thought otherwise. I am forever astounded at how she manages to be kind throughout the entire series. Even though she does have moments where she fights for herself, where she is incredibly strong, there is a sense of "Anna" that she never loses.


What about you all? Do you agree with the characters I have on this list? Are there any that you would add that I didn't? There are so many characters on this show (over 15 are in the principal cast) that it was incredibly difficult to narrow it down.